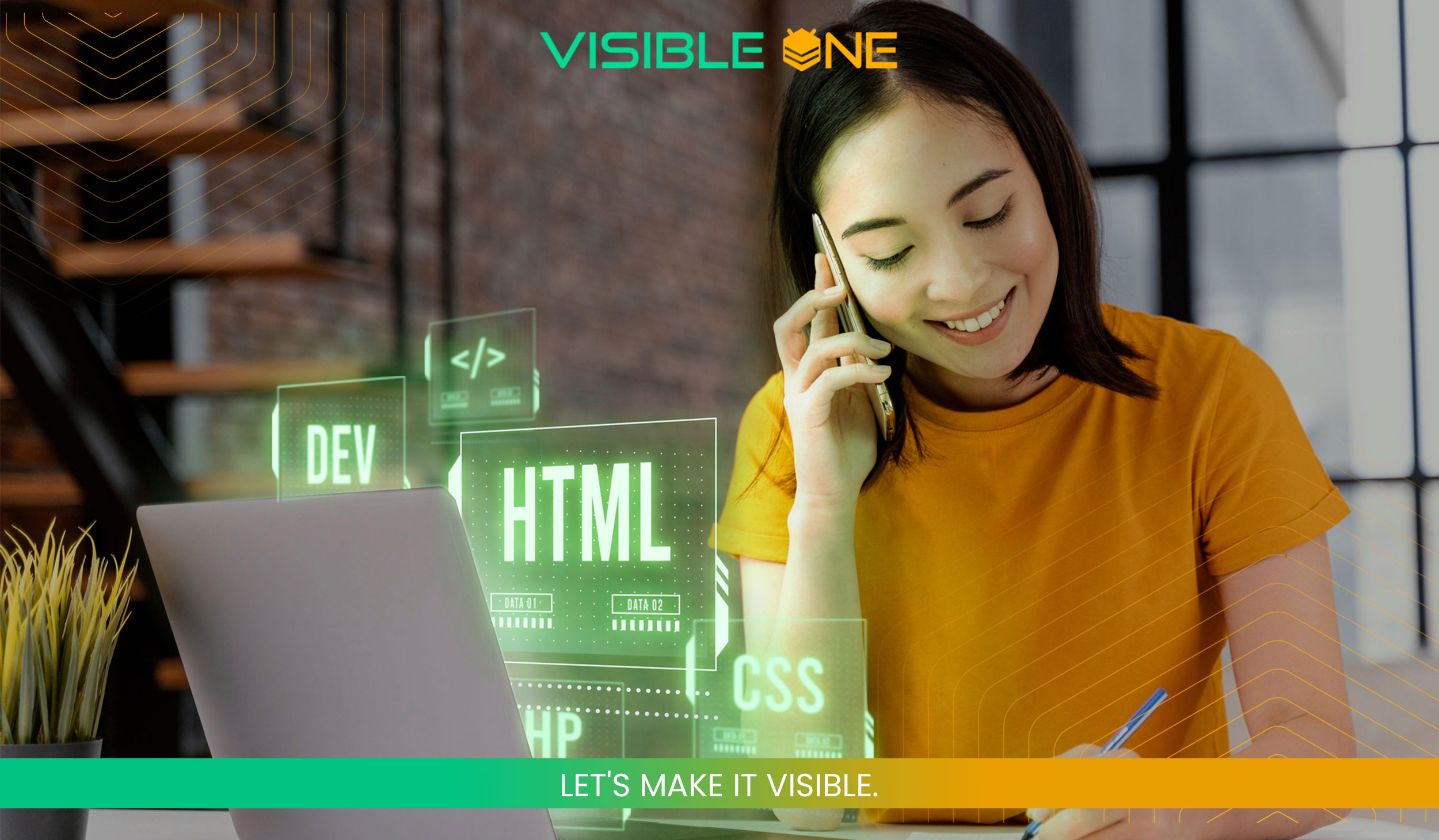 Website design is one of the most critical components of your online presence. In fact, simply having a website in today's digital marketing arena is not enough – great design, layout and usability plays a big role in the way customers perceive a company. With the constant advancement, the online market has become so competitive that businesses are struggling greatly and website design helps in this case very much. So it is essential for web designers and developers to keep their finger on the pulse to stay afloat from the competition.
A well-built website site help you secure an outstanding position in your industry. And help you establish a good communication with your customers locally and globally. When designing a website, it is very important to align your marketing goals with your website to get the best possible return on investment. Great web design goes beyond design, it should portray the message of what your web page is sending to visitors which creates a desired actions to be taken. So be sure to include a combination of these elements in your web design:
1. Layout
One of the most important element of a great website design is the layout. Without a good website layout, any use for the website would be ineffective. When users visit a website the first thing they will see is the layout of the site, which creates a first impression. And as the saying goes "First impression lasts."
When it comes to the layout of your website, simplicity is the key. White space can be your friend in this matter. If your website is crowded, it is very hard to direct the attention of your visitor's eye which will make them ignore your site or even worse abandon your site. But having an organized, clutter-free website can attract visitors and help them to easily navigate their way through your web pages.
When a proper navigation comes into play, visitors will be comfortable and wanting to come back to regularly check updates on your site.
2. Color Scheme
Color schemes and color choices are very important elements when it comes in creating a successful website. Color isn't only used as decoration in web design. It can evoke emotions for site visitors and it affects their feeling, perceptions, and interactions. The color scheme of your website have the ability to create a positive impact to the visitors and as a result, make visitors stay longer to browse more web pages. And the longer visitors stays on your site, the more chances of enticing them to take desired action. In fact, color increases brand recognition by up to 80%.
When it comes to the color scheme of your website, you must choose the color schemes that match your products or services and your target audience. Make sure that the colors activate positive emotions on the customer. Even the color black triggers customers to take an action, if the product offered matches the mood of the color black.
As stated earlier, it is important to match your product / service to a color relevant to your industry. And here are the meanings of the different colors that can help you choose the right ones for your website:
Red – a physical color which calls for action to be taken. Its high energy and strength draws attention to itself and demands to be noticed.
Orange – a color of adventure which inspires and creates enthusiasm. It is optimistic and sociable and suggests affordability.
Yellow – an illuminating and uplifting color which stimulates our analytical processes and assists with mental clarity.
Green – associated with nature, health and healing. It balances the emotions and inspires compassion.
Turquoise – balances and recharges the emotions and inspires good communication skills and self-expression.
Blue – Blue is the safest color to use in most applications, implying honesty, trust and dependability.
Indigo – a powerful and strong color which conveys integrity and sincerity. It is associated with structure and rituals.
Purple – implies wealth, quality, fantasy and creativity. It worked well with many other colors.
Magenta – a practical yet spiritual color. Compassionate and kind, it encourages a balanced outlook based on common sense.
Pink – inspires compassion and nurturing. It is a non-threatening color used most often in feminine businesses.
Gold – associated with value, luxury and prestige. It reflects wisdom, beauty and generosity.
Silver – a modern sophisticated color, calming yet uplifting, with a degree of mystery about it.
Black – the color of power and authority and in excess it can be intimidating and unfriendly.
White – a blank canvas waiting for creative stimulation. It implies efficiency and simplicity, fairness and order.
Gray – neutral and conservative but does imply security and reliability. It creates a great background for other colors.
Brown – a strong, reassuring color that is comforting and reliable. It relates well to businesses that promote down-to-earth and outdoor products and activities.
3. Typography
What is typography?
Typography is the art and technique of arranging type to make written language legible, readable, and appealing when displayed.
In today's digital age, web designers have a thousand of different fonts to choose from. Unfortunately, countless choices of fonts does not mean it would be easy to know which one is best for your website.
Typography includes the font family, style, and size. Good typography can make any design looks great. It also helps your site visitors to focus on the content, not in the formatting and it can affect how a piece of the word takes place in the reader's mind. Overall, choose a font that is easy to read. Make the letters come to life in your design. Use a nice combination of fonts for your typography but don't use too many fonts and different font sizes as it can be visually distracting. Remember to always keep legibility and consistency in choosing the fonts for your website to make it easy for your visitors to read.
Web designing is a valuable investment that you can take to build up your brand and grow your business successfully. If the following elements are integrated into your website carefully, you will not only create an attractive website but also an amazing user experience, which will ultimately increase conversion rates and company revenue.