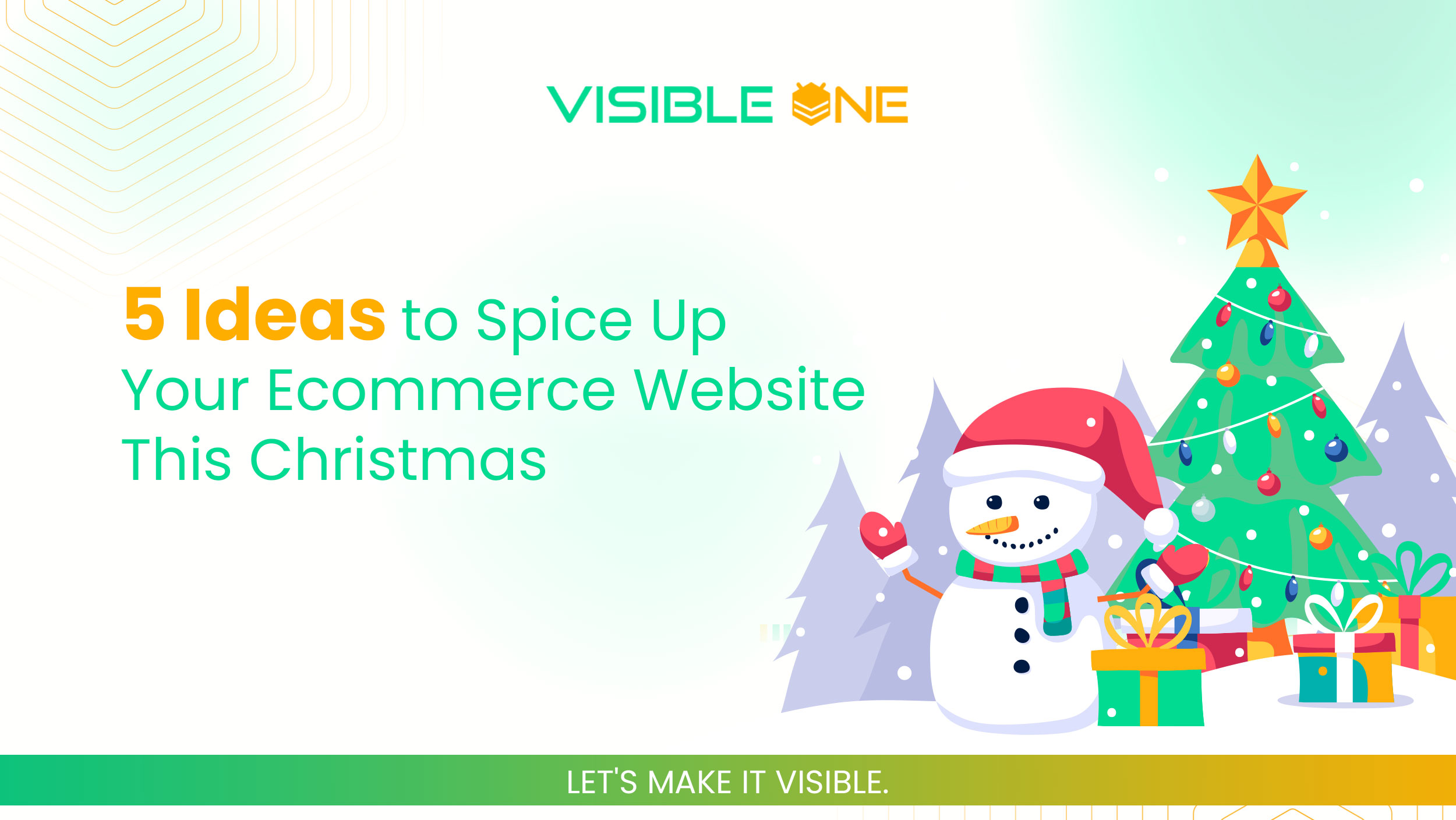 5 Ideas to Spice Up Your Ecommerce Website This Christmas
Christmas is fast approaching again with only a few days left and the holiday season means shopping. From a business point of view, it's a peak time for you to build brand awareness, increase sales, and overall get people talking about your business.
As an eCommerce website owner, you can easily convert your site visitors into paying customers by revamping your website and offering discounts and promotions, to better serve shoppers this festive season.
Now, let's examine 5 simple ways to spice up your website this Christmas and make it more attractive to visitors to maximize sales revenues.
1. Employ Christmas-themed offers and landing pages
Everyone loves Christmas, so keep your website visitors in the mood to shop by updating your offers, landing pages, or logo with Christmas themes incorporating traditional colors related to Christmas such as green, red, or gold. You may also let your visitors who love white Christmas enjoy shopping with a snowy background on your website or fur trees on the banner of every page covered with snow.
Here are Christmas or general holiday elements you can put on your website:
Santa
Christmas tree
A snowman
Christmas hats
Lights
A wreath
Presents
Elves
Mistletoe
Decorating your website relating to the taste of the Christmas season can help your marketing efforts considerably. You can go online and choose the best eCommerce template for your eCommerce store or hire an agency to do the website updating for you.
2. Write Christmas and holiday-related blog posts
Having a blog on your website is a good marketing idea because content is the backbone of long-term growth. You might want to consider writing more blogs related to Christmas topics, from holiday traditions to showcasing some of your best-selling products that are perfect for Christmas.
Be sure to follow SEO best practices when creating an article so that your target audience can easily find your content on the search engines. SEO best practices include:
Search the right keywords on different keyword research tools like Google Keyword Planner and choose the right keywords for your content.
Focus on 1–2 long-tail keywords that match the intent of your ideal reader.
Use URL structures to make it easy for your visitors to understand your website and your content.
Use your keywords in the Headings and subheadings.
Include a 50-60 characters meta title and description with 120 to 158 characters.
Include images that help explain your content and optimize your images' alt text.
3. Use some festive imagery
During Christmas, it's a tradition to set up a Christmas tree and decorate it with tinsel, lights, or baubles. Why not do the same on your website? Decorate and prosper it with things like Christmas-related icons and festive stock pictures to attract and encourage users to explore the site more. This is something to consider if you are serious about grabbing your clients' and clients' friend's attention and interest and having your website prosper over the holidays.
Lots of free and paid Christmas icons and images are available online, so find some festive imagery that is right for you and your website. Be sure to read up on the license agreements before downloading.
4. Highlight Your Shipping and Returns Policies
If you offer free shipping and return and exchange, highlight it on your homepage or landing pages. Also, include your delivery time so users feel comfortable that their purchase orders will arrive as they expected.
Ideally, online shoppers visit your site, find a product they want to purchase, put it in their cart, and then complete their purchase. Unfortunately, they changed their mind, they don't fit the product, are different from the photos, or have damage. So, present solid customer-focused shipping options and returns policies properly for them to know your process. Likewise, don't forget to include your return policies on receipts and packing slips. This way, your online customers will trust your brand and be more likely to buy more often on your site.
5. Run a Christmas Competition
Do you want to attract the attention of visitors to your site? Running a Christmas competition on your website or on social media is a great way to get people to like your page on Facebook, follow you on Twitter, subscribe to your blog, or simply click on your link directing them to your site. This can help you get more leads.
People love competitions, and everyone likes a good deal, especially during the festive seasons. No matter how big or small is your offer for a prize, choose what best suits you for a Christmas present.