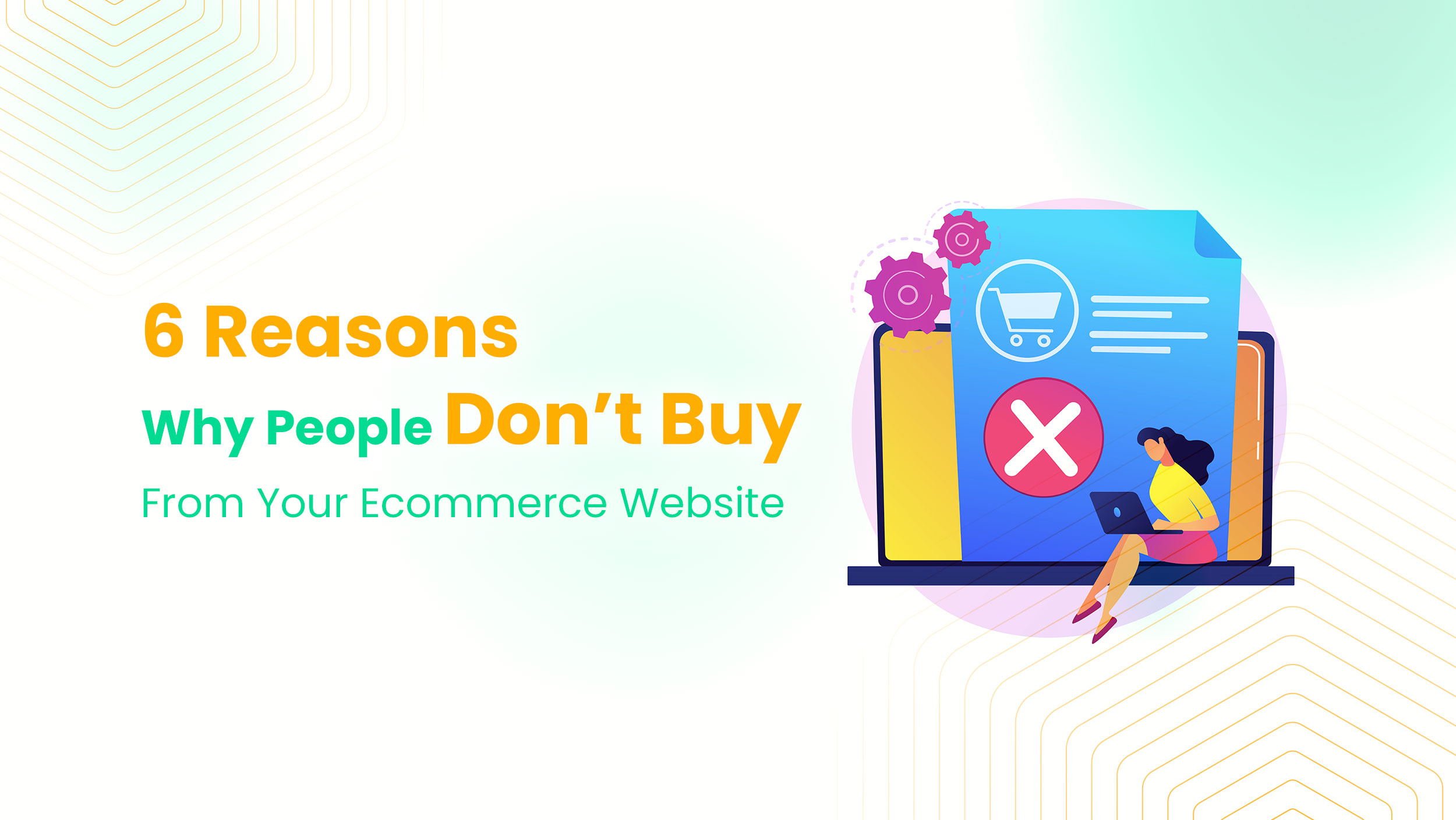 Today, with the increase usage of the Internet, customers choose to use online channels or ecommerce websites to purchase what they need just to escape from face-to-face interaction with salesperson because they feel pressure or uncomfortable when dealing with salespeople and do not want to be manipulated and controlled in the marketplace. This is especially true for those customers who may have had negative experience with the salesperson, or they just want to be free and make decision by themselves without salespersons' presence.
In ecommerce, there are specific aspects from the customer's point of view which influence their buying decision. If you're wondering why your ecommerce website is not generating the sales or conversion you are expecting, here are some of the aspects that influence customer buying behavior.
1. Unprofessional Web Design
A website serve as the online portal of your business and if your ecommerce site have a poor design regardless of whether it's the layout, color theme or content – low quality visuals can really make a bad impression in the minds of your website visitors.
Google focuses on serving its users with quality and authoritative sites. If your site doesn't, it's your business that will suffer. Use real images instead of stock images; include a visual tour if possible; don't make your home page disorganized, let it be clean and professional. Keep it simple. Don't let aesthetics overrule functionality!
2. Poor User Experience
Yes great visuals are an important factor for a website but ignoring its usability can affect the users' experience and negatively influence their purchase decision and your sales..so you should think of it as a big problem.
"Good design is important, but usability is crucial."
Make a clean, organized, and laid out in a fairly common approach website and at the same time smooth to use. In the development process of your ecommerce site, make sure you build an intuitive site with a well-thought out navigation that aids discoverability along with clear product categories and subcategories are a must. Navigation is vital to helping your visitor find what they are looking for. This way, it will help you increase customer conversion and engagement.
3. Boring Content
Does your site have good copy?
Content is king when it comes to SEO. It is the fuel that make a website work. Well written copy should be unique and relevant and must be applied in all the pages of your ecommerce site – from the home page to individual web pages. Longer content tends to perform better than shorter content, with pages having the ideal length of 1000 words or more performing best. However, shorter pieces of content (300-500 words) can also perform well, provided they're densely and intelligently written.
Lengthy page content with meaningless copy about how great your company is or your products and services are if you provided no proof or examples to back up your statements, tends to be ineffective for your potential customers.
4. Complex Checkout
Hassle-free checkout is yet another factor for customers' purchasing decision. If you provide a complicated checkout process on your ecommerce site, customers will often abandon their purchase and this can restraint them to revisit your store in the future. Complex checkout process includes too much information requirements, long order forms, unavailable guest checkout option and automatic entry of repetitive credentials like billing or shipping address.
According to a study, 20% of shoppers don't complete their purchase
if the checkout process takes too long and is confusing.
Filling out forms or navigating the checkout process are two trouble areas that can rapidly turn into a bad user experience. Customers wish a simple and logical process and complete the payment within one or two steps when using debit/credit cards or net banking so the best way to do this is to ensure the checkout process has as few steps as possible.
5. Overlooking Security Concerns
Shopping on ecommerce websites is not tangible so it requires a special credential of customer trust. Customers will not buy from an ecommerce site if they feel that their credit card details are not safe. Some concerns that discourage customers to conduct transactions online are identity theft, personal information protection, and misuse of private consumer data.
Design goes a long way with this but you need to give people other trust signals too. Trust indicators include displaying user testimonials directly on your website or integrating buttons from review sites or social media networks, because when potential customers visit your site, they may not really know anything about you so they tend to find for these factors before making a purchase decision.
6. Non-responsive Website
Is your ecommerce site optimized for mobile devices? Mobile search is the future and most customers use their mobile phone to access the Internet. If you don't have a responsive web design that it can be viewed, browsed and navigated properly on mobile devices, you can expect that your potential customers will not stay longer on your site and are going to go on your competitors' site.
If you want to reach people on mobile, you've got to start with the basics — a mobile site. While nearly 75% of users prefer a mobile-friendly site, 96% of consumers say they've encountered sites that were clearly not designed for mobile devices. Therefore it's crucial that your ecommerce site is responsive, and provides reliable viewing experience across every devices.