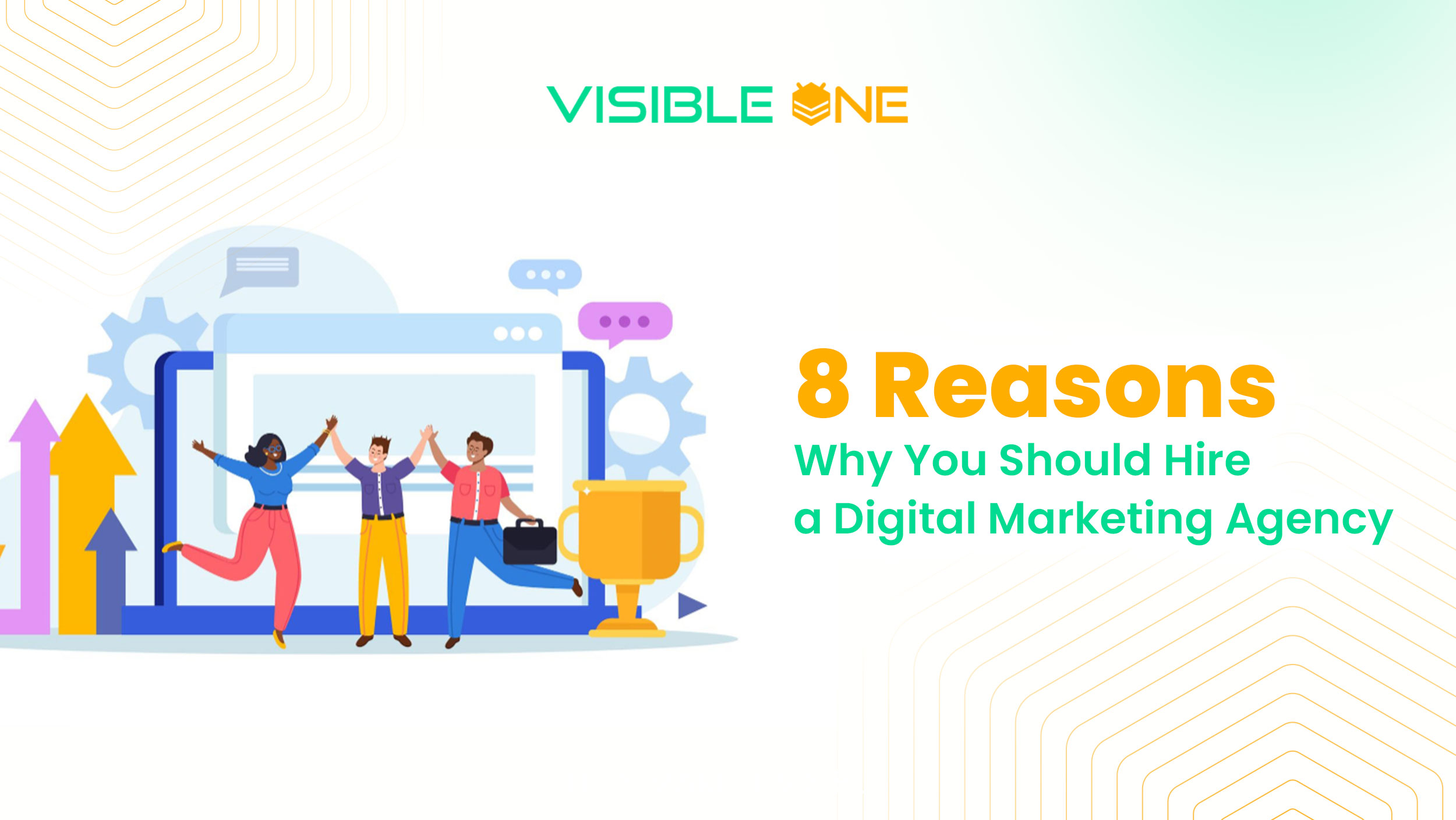 Today, almost everyone is on the internet. Thus, most businesses, regardless of the size, recognize the need for an effective digital marketing strategy. This 2016, 87% of small and medium sized enterprises said that they expect to spend as much, or more, on their online advertising as they did in 2015. SMEs now recognizes the importance of spending digital advertising which remains open and fragmented representing opportunities for smaller businesses and brands unlike traditional advertising.
Having said that, it is now vital to take your digital advertising investment efficient by hiring a digital marketing experts that can assure the growth of your company online. If you're not convinced yet, here are some of the reasons why you should consider one:
1. Digital marketing agency know how to maximize the highest possible return of investments. Higher ROI means higher profits. Most of the SMEs says that they manage their own online advertising because of the costs of hiring an expert. But this is where SMEs got it wrong.
Digital marketing experts know who, where, and how to target the right customers. A skilled digital marketing agency will never rest from testing and reworking its strategy to increase its ROI and expand its total effectiveness. It will help you get the most from your budget.
2. Digital marketing experts are process driven. They evaluate your business' needs and develop a powerful strategy that expand your business. They have a procedure of creating buzz online. A concentrated process which they follow to successfully launch an online campaign for their clients.
3. They have the ability to evaluate your competitors since they have handled various clients and industries from their experience and from that, digital marketing experts will know what course and what tools to take to help your business rise to the top and leave your competitors behind.
4. A good digital marketing agency partner can help you stay on top of the digital trends and apply these to your marketing strategy on a regular basis. Last year, for instance, mobile searches exceeded desktop for the first time ever, yet 67 percent of small businesses don't even have a mobile-friendly website. Remember that every tech-savvy person has a mobile phone, and with a responsive website, you can target and persuade the right people to buy your products or services. One more thing is they are expert in all the SEO practices to keep your website on the first page of the search engines. Thus, a digital marketing expert can help you take advantage of this transformation in and stay ahead of the marketing changes.
5. Digital marketing experts can work at a fast pace because that's part of their job; to carry on the online campaign at great speed and not lag behind so that the client can get all the opportunity online. From planning to making it work, up to reporting the latest updates, it only takes days or weeks to make it fully functional.
6. One of the best advantages of having a team of digital marketing experts is the ability to measure the results of your online campaign. Being able to know the computations of the data from various social media, search engines, you will know where is your money going, if the value of your money invested is worth for every centavo of it.
7. Digital marketing experts have the sense of consistency. Starting and maintaining an in-house inbound marketing program is difficult, as the people responsible are also managing other company initiatives and putting out fires. But a digital marketing agency does this full-time, so they are 100% focused on your campaigns week after week.
8. Lastly, digital marketing is not an easy task and for sure, it is not your expertise. You have a business to run and it takes time to just learn how to use digital marketing. Spending time to be expert at everything will make your business run unrealistic. Hiring a digital marketing agency enables you to engage potential leads while you do what you do best and effective digital marketing requires a sizable budget. If you're going to make a large investment into getting the word out, make sure an expert is helping you get the best ROI.
In conclusion, hiring a highly-skilled digital marketing agency to manage all your online advertising is a great investment to expand your business; they will yield your marketing, ROI, brand awareness, and overall success to the next level.