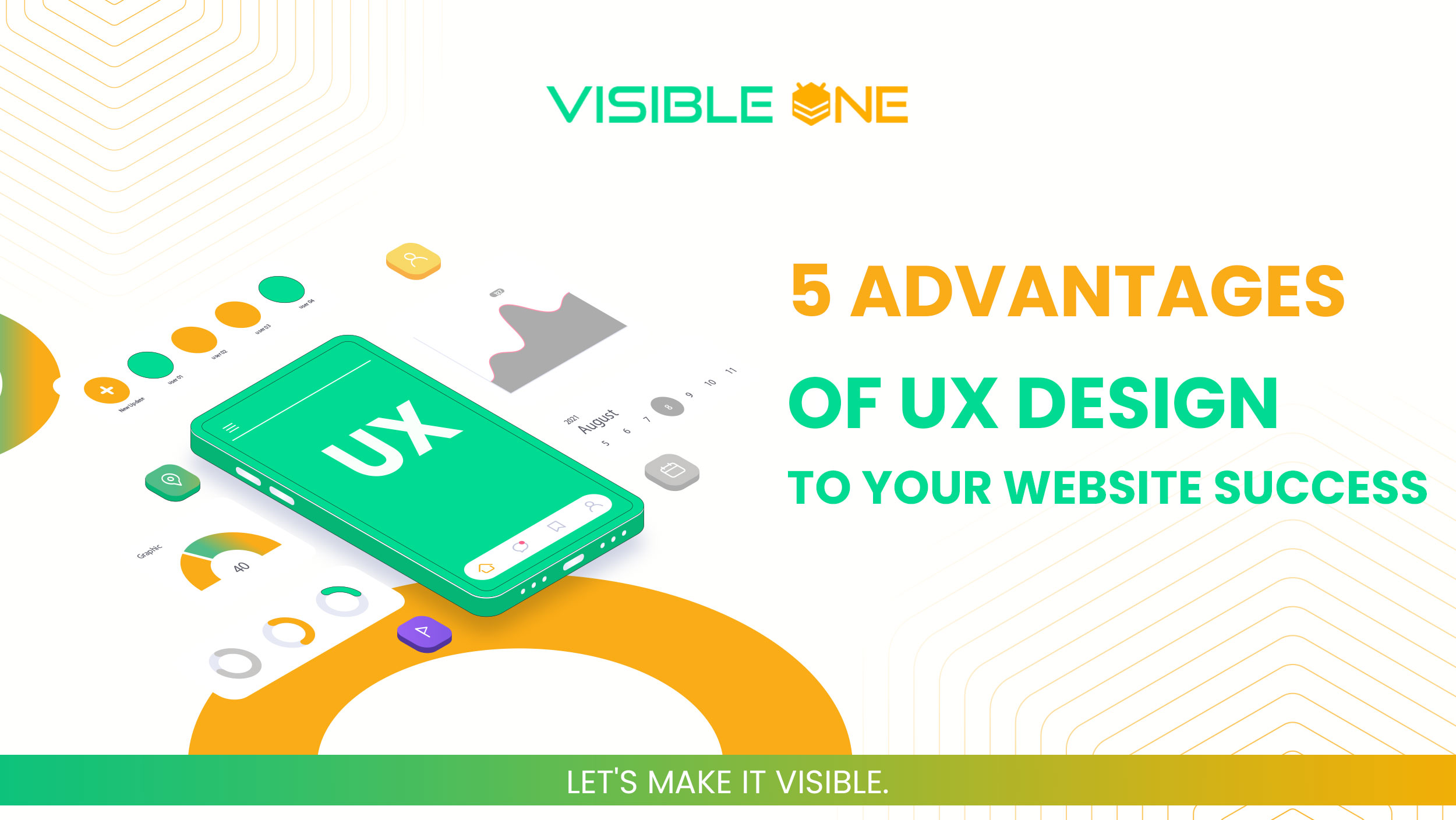 UX or user experience design is technically the whole experience of every visitor in your business website. It contains the design of the entire process of gaining and incorporating the product, aspects of branding, design, usability and function for the effective interaction between the company and the current/potential customers.
Knowing that there are a lot of competition in the online world, you need to grab quickly the attention of site visitors. The success of any digital platform depends on the effectiveness of your UX design. So let's get to know its advantages for your website success.
5 Advantages of UX Design
1. Improves customer purchase and retention
UX design gives importance to target current and potential customers by keeping them as your buyer.
If you have a good user experience, they will be satisfied with your brand and will keep coming back to you.
2. Increases SEO rankings
Every business owners wants to increase their rate on google search and UX design can definitely help you. With an optimized partnership of UX and SEO, this will increase your online presence result and gain traffic on your website. Since both goals are to attract and target more people and deliver a satisfying user experience with related content, a user-friendly interface, and a well-designed structure.
3. Better user engagement
User engagement is very important in every digital platform. This will determine if you reach your target audience and increasing your sales.
A poor user engagement rate means that your site content is ineffective to target customers and UX Design can bring you out of it and give you better interaction rate for your products/services.
4. Rises your revenue
As we mentioned, UX design will give you customers and to that, your sales and profits will increase.
By having a clean and understandable site design, visitors will stay and may give you what you want, which is a sale that affects your profit. Through making sure of giving an excellent user experience to customers, for sure your revenue will boost.
5. Can make you stand out from the competition
It's hard to beat your competition these days online. But a good UX design will help you with that by its functions.
User experience design has ways to function your platform to load faster, is mobile and user friendly, easy to navigate, has a compelling call to action, and more to offer. By having these, your business will have a competitive edge in the industry.
All in all, UX or user experience design is an extreme strategy for word-of-mouth advertising that will increase your income in the long run. That's why, it is very recommendable to every business owner to partner with UX design company that will help your business to success by their knowledge on how to give an effective experience to your visitors by their designs, like Visible One.