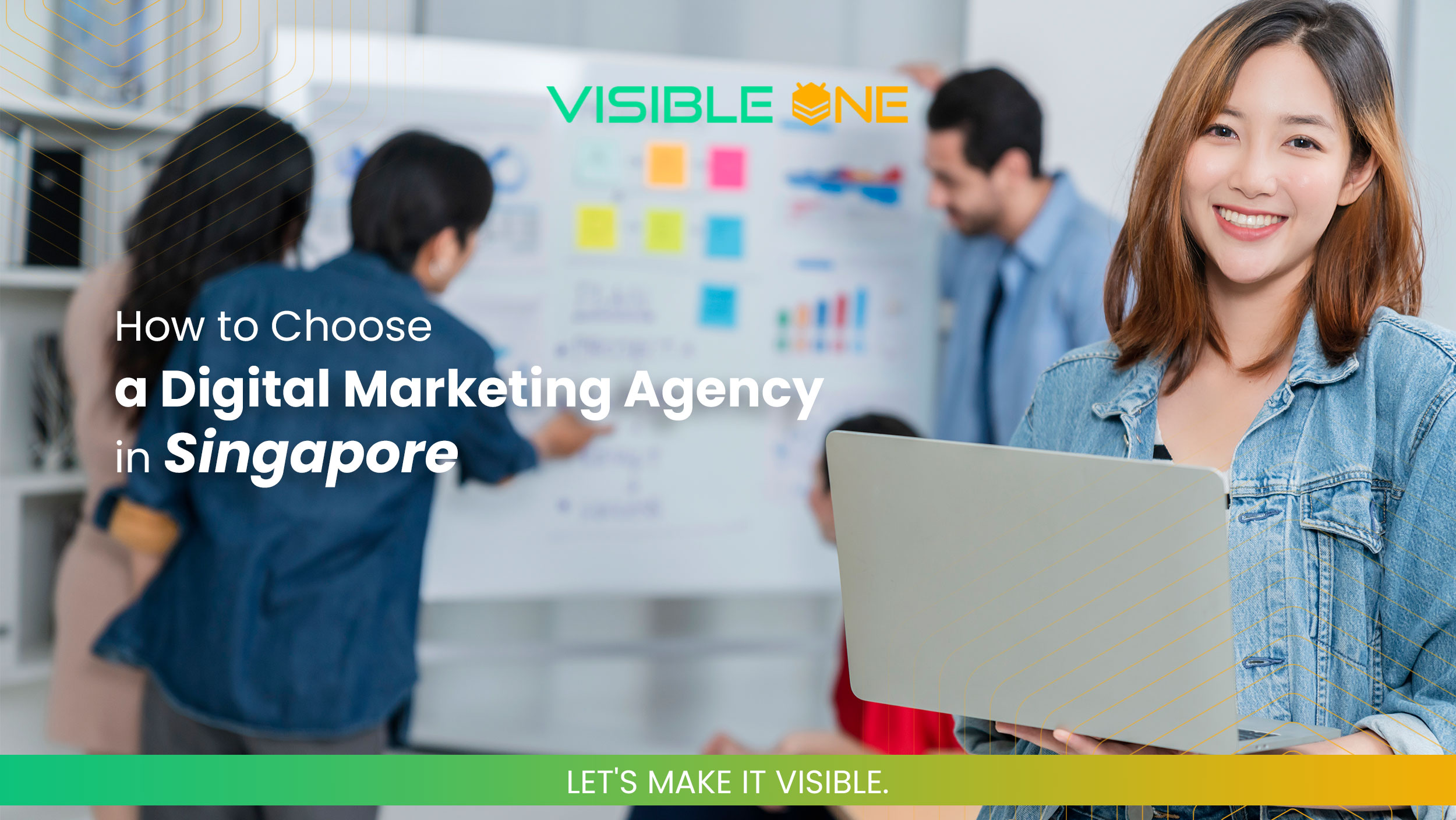 The success of your online marketing depends on choosing the right digital marketing agency. Digital marketing is an investment in people, time and money that needs hard work in order to achieve your goals and objectives.
In Singapore, the digital marketing never slows down. Like everywhere else in the world, businesses in Singapore hoping to continue being competitive in their specific industries should adapt to the changes in the market. It is, therefore, important to keep updated of the current state of digital marketing in Singapore. However, if you are not familiar with the Digital Marketing platforms or the proper understanding and experience of running online advertisement campaigns, it's time to consider hiring for the right agency for your business.
Here are some tips to consider in selecting the right Digital Marketing Agency for your business:
1. Clearly define your goals and objectives
If you are planning to hire a digital marketing agency, especially for the first time, should not be an impulse decision. Sit down and have a meeting with your team and talk about the goals and objectives you want to achieve in your digital marketing activities, to avoid wasting your time and money.
Whilst goals and objectives are very closely related, there is a distinct difference between the two. A goal takes on a much broader view and is usually the focus of your primary outcome. An objective, on the other hand is a step that you may take to reach that goal. The way to do that is to follow the SMART rule of setting objectives, making them specific, measurable, attainable, realistic and with a time limit.
People who write down their goals are 50% more likely to reach them. So, if you really want to focus on achieving your goals and tracking success, write it down somewhere you will see it every day.
Another thing to consider is your marketing budget. When you have already clearly defined your goals and objectives, establish a rough budget, or an approximate sum of what you'd be comfortable spending. Cost will obviously be a consideration when it comes down to hiring an agency you will work with.
2. Find an agency that understands your requirements
With so many digital marketing agencies in Singapore that promises to be able to provide great results, makes it hard for you to choose the the one that have the talent to support your needs. When looking for an agency to work with, always look for agencies which can understand your company's goals and objectives, can help you achieve them, and can help position your business for growth.
To find the best agency for your business, first you have to conduct a thorough research of all the reliable agencies in Singapore through the search engine. Your professional networks, similar non-competitive companies and industry insiders could also be another good source of referrals. Gather up 4 to 5 digital agency candidates you will screen to narrow to a handful of digital agencies that you'll want to contact and discuss with.
3. Do a background research
Choosing the right partner will take some time, but it will be worth it. One of the most critical parts before picking up the agency that might fit in with your needs is to conduct background research - to separate the contenders from the pretenders.
A good digital agency will never guarantee results but will do its best to deliver them and exceed expectations.
Once you have the list of digital marketing agencies, you must visit their website and check how they run their own business. One of the best signs about an agency that will indicate what they can do for your business is the results they've generated for themselves. Their website is a valuable source of more information. While checking their website, you should consider the following:
Company profile - Look at how long these companies have been in business. The longer the agency has been up and running indicates the number of clients they have served and their level of experience. "The more experience, the better."

Specific services the agency offers - Look which services they feature most prominently on their website. Usually, this is an indicator of what they're most confident in implementing, their strengths, or what their main focus is as an agency. If these do not relate to what you need, you might have to search for an agency that specializes in the service/s you require.
What services should digital marketing agencies be offering?
Search Engine Optimization
Web Design and Development
Content Marketing
Google Advertising or Paid Search
Social Media Marketing
Remember, not every agency provides all of these services. In fact, some agencies would tell you that they have a very narrow area of expertise.
Portfolio - A portfolio is proof of their work that highlights their work samples. Don't forget to check their portfolio as it contains their past and existing work which can be a great reference of what they can do and what they can provide.
Culture - The digital marketing agency will be working closely with you for a long time if all goes well. So it's important that their culture aligns with yours. Keep in mind that an agency's culture is critical to its success.
Blogs and their style of writing and communication - Take a look at the agency's blog. Is it updated regularly? Does it have fresh, unique, and relevant content? Is that content well-written? Content marketing is always a part of online marketing strategy. So make sure that the agency you choose markets its own brand with original content.
Testimonials - Check what their past and existing clients have said about working with them. Of course, every agency will only publish positive testimonials on their website, but what you're looking to find out here are references to what those actual positive aspects and strengths are.
Researching online on their website will provide some helpful information before you can actually request a consultation with them.
4. Check the website of their current customers
In their portfolio, you can see some of their existing clients and you need to take note of them and check their website. Evaluate if their client is related to your niche. For example, if you are a clothing company and the agency has worked with a number of other related companies. A digital marketing agency that has a niche in your field may have valuable expertise that best fits your business. So when you look into the agency's track record for success, also keep in mind what type of company they were working with.
5. Send a request for consultation
After having all the thorough research, it's time to sum up and pick one from the list of agencies you have that will provide the services you need and will drive results for your business. Send a request for discussion, meet the right people, and discuss with them your goals and objectives, your requirements, and your marketing budget. Most likely, they will be happy to develop a marketing plan for you because you are a new client to them.