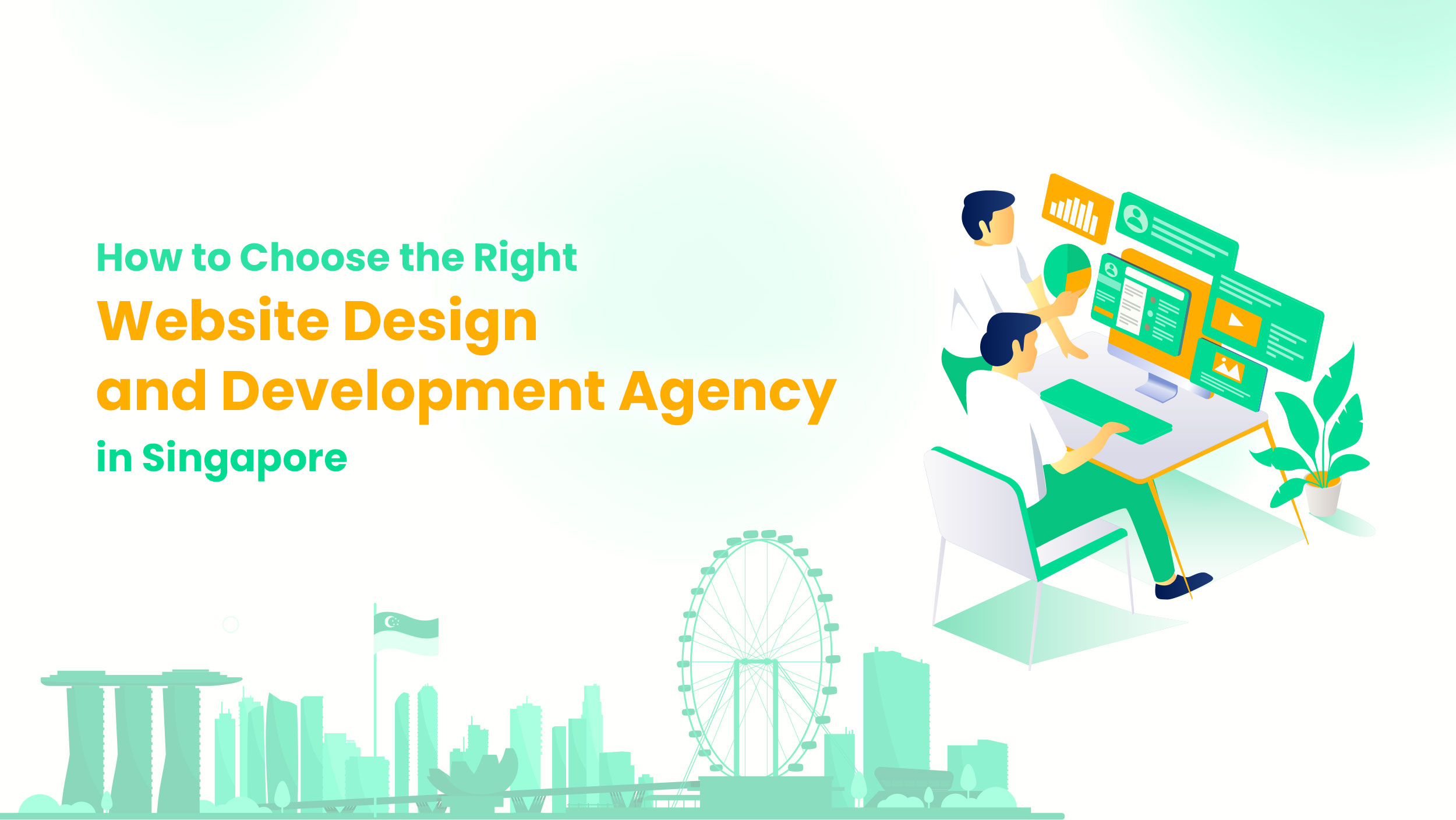 One of the most crucial tasks for any business is adopting the right digital marketing strategy. Once implemented, it can either make your business or break it. That's why taking the time and thinking twice is important - whether the strategy you are going to implement will work. The online presence of a company is built through the development of an official website, one of the techniques for catching infinite opportunities and reaching out to customers around the world. So, when choosing a web design and development agency in Singapore, one needs to be very careful.
A custom website design and development solution not only helps to present a business in the right way but also helps to increase traffic, sales and profitability. So the task of designing and developing a website must be entrusted to a highly professional, experienced, and trusted web design agency. It's a big decision!
So how do you pick the right website design and development agency to go with? The bosses of some SMEs and traditional companies may have a lot of factors that they do not understand when choosing a website development company, making them encounter difficulties in the selection process, so they need more time to understand. Below we will be sharing tips to choose the best local web design agency and and hope to help everyone.
1. They understand your business goals
The most important thing about the success of your company's business is that you first have to think about and list all your requirements for your website and your company's goals. Whether your company wants to launch a brand new website or you already have a website, you need to redevelop and redesign your current website. You must first ask yourself what you expect from the site, what opinions you have, and what you want from the site in the future. In addition, you also need to add what website features to help you more effectively achieve your set goals and improve the company's sales performance.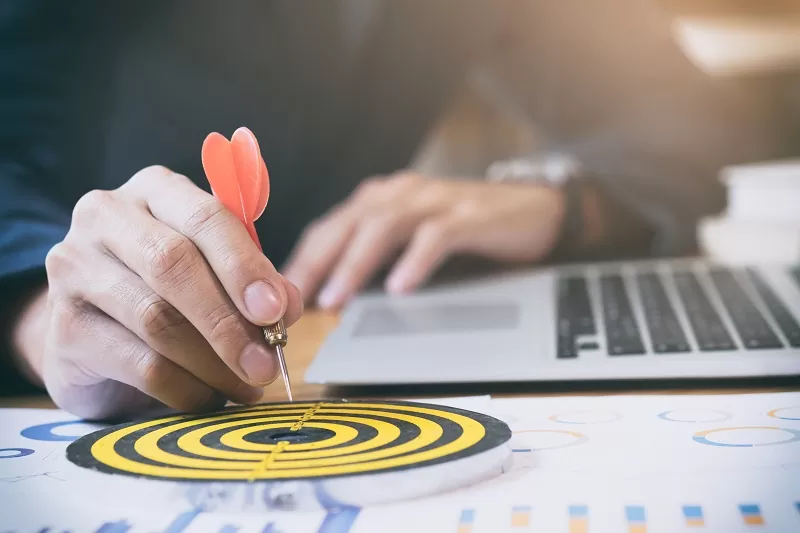 Here's what you might want your website to do:
Website users can easily browse websites on mobiles, tablets, and computers
The website represents the image of the company, so the design must be modern and the technology can support the user experience
The webpage is no longer just displaying text and photos. The purpose of the function can replace manpower, such as forms, direct contact functions, and appointment system.
Web page showing the latest news, articles and events
If you need to collect money from customers, you can charge through the website, trade and arrange delivery
2. Assess What Web Technologies They Use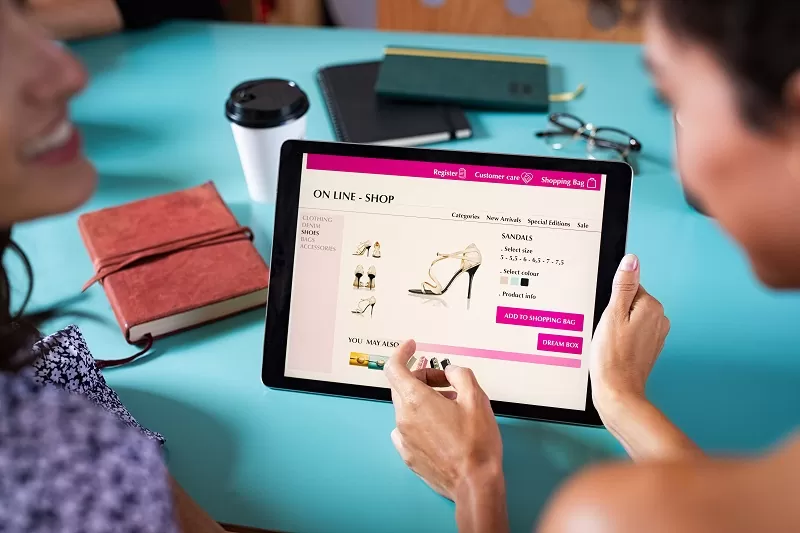 Modern websites are constructed using a variety of web technologies. There's no single "right web technology" for website creation. A good web design and development agency will give an explanation as to why the technology they choose is the best choice for you. At the same time, choosing the wrong technology or the web development agency with inadequate technology expertise will cost time and effort. Here are some techniques that web design companies will know:
Client-side coding includes HTML (Hypertext Markup Language), CSS (Cascading Style Sheets), and Javascript. These are basic programming needs and are suitable for basic client websites. The modern front end has react.js, node.js, and angular.js. These are JavaScript frameworks, so the user interface and user experience will be better, and the loading speed will be improved.
CMS development technologies include WordPress , Drupal , Joomla, etc. This is the website background technology
eCommerce online shop technologies include wooCommerce, Shopify, Magento, etc. These e-commerce are CMS-ready platforms, suitable for customers to choose to develop and design the desired online shop
Website framework - PHP, Laravel, ASP.NET, Node.js, Java, etc. These development website systems will require development companies to build, but this technology requires a relatively large investment and a long development time.
Database system -MySQL, PostgreSQL, MongoDB, etc. But some new companies may use modern databases, such as GraphQL
3. They Have Clients' Portfolio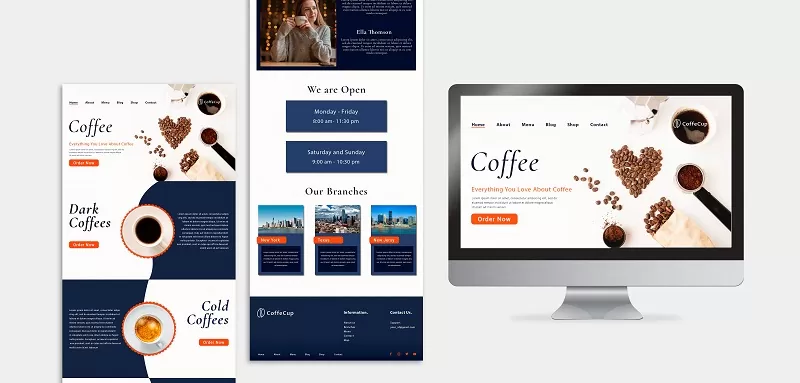 A web design agency's portfolio is one of the best approaches to evaluating their skills and abilities. Portfolios will give an understanding of the imagination, industry experience, and complex coding capabilities of the web development and design team. When exploring and browsing their collection of works, it is also necessary to pay attention to the following points:
Are the web pages they build a responsive website suitable for all kinds of mobile devices?
Do they have the latest design trends in web applications?
Is there the ability to tailor product pages tailored to all products or to be more diverse in design?
Tailor a new website and design for your project or develop a website using a template?
If you like the work that an agency that checks all the boxes, however they don't have your industry in their portfolio, please contact them and ask if they have the ability and how they can help you complete the website development project.
4. Project process of web design development agency
The most effective web design agency actually has a recorded strategy that helps them accomplish success. It may develop as the industry progresses, and also it may obtain tweaked slightly for a specific project or one-of-a-kind conditions. It also shows that the company actually has the experience and ability to bring success to your project, giving you more peace of mind to commission web design projects to them.
Understand the process of website development project through the following questions:
Who will handle and execute my website project?
Is everything done by an internal team or outsourced to another company?
What is your web design process?
How do you keep in touch with customers and report on the project's progress?
You can pay attention to whether the website design company's design process does not care about the customer's comments and feedback, and so on. When the customer can put forward ideas and opinions during the layout design, the design effect will meet the customer's requirements.
5. They have UI/UX Services
User Experience (UX) and also User Interface (UI) are both related and important to a site's success. They're distinct and add various components to the overall style. It is essential that your website is strong in both User Interface and User Experience or you will not get the results that your business needs.
Benefits Associated With UI/UX Layout:
Drives extra web traffic to your site so it is vital to SEO
Users engage with as well as invest even more time on your website
Efficiently and also plainly communicates your message to your users
Client loyalty: if the customer has a good experience with your site, the possibilities are they are more likely to stick to you.
Boosts conversion
6. They Offer Maintenance Service
Regardless of whether your website is a CMS or a tailor-made website or system, all websites are written using website programming. Because it is written by hand, sometimes errors will inevitably occur. But some good web development company and within the client company department will check your website before publishing. This can reduce problems after the website is launched, but it does not mean that there will be no errors. Most website companies will provide 1 month maintenance service after the website is released, and 3 months will be more sufficient. If there is a technical problem, the web company can help you immediately. If your project includes website maintenance services, it can save you time and stress because:
Website companies can regularly maintain and troubleshoot your pages on time. Because they know how to find what kind of solution and try to meet your expectations.
You can focus more on your business and operations or other areas that require your attention.
You can focus more on your business and operations or other areas that require your attention.
Search Engine Optimization (SEO) is essential to any type of company that runs online, but several do not understand that SEO requires to be constructed into the web design process. Search Engine Optimization is not some band-aid you can simply plaster onto an existing website. Website SEO is essential to prospering online for the majority of businesses. And the exact same principles that sustain solid SEO aid with paid search, social and also any other incoming advertising efforts. Get this incorrect and you will absolutely stop working to hit your digital advertising goals.
SEO is important because:
SEO is not only about online search engines, however excellent SEO methods boost the user experience and also usability of a website.
Users depend on search engines and having a presence in the top for the keywords the individual is searching, increases the website's trust.
SEO can place you ahead of the competitors. An optimized website is a lot more likely to have more consumers and make even more sales than two web websites that are selling the very same thing.
8. Ask a web design company to have a face-to-face meeting
Website design and development projects are important decision for a company because it is related to the company's corporate image and needs to meet the expectations and requirements of customers for your company. A face-to-face meeting allows relevant people to understand the background of the company and allows them to respond to your requests and get professional advice. This is a good time for communication, allowing you to communicate with each other and understand your requirements for web projects. If your company intends to invest more money in this project, it will be relatively safe to arrange for them to come to your company for a face-to-face meeting. Other benefits of face-to-face meetings are:
More understanding of the experience and skills of the person responsible for the website project
Can make your request for the website so they can respond immediately
Explain your website design and development process and time required
Can provide you with professional advice instantly
9. Check Their Company Website
So when you choose a web design and development company, it's best to visit their website before or after meeting them. See if their web design , style, and technology are up to your standards. If you see that their web design is still around 2010 or more outdated, then you have to consider whether their style is suitable for your company.
User experience, user interface
Find out if the design of all web pages follows current trends
Website color matching
New phones and Full HD (1920X1080p) computers go to the website to check the interface or function at the front desk because most Internet users now use modern electronic devices to browse your website. Customers can use these computers or phones to check if the website is suitable for these new electronic devices.
10. Website design companies also know digital marketing
After completing the development of the website, you may not get the ideal website traffic and performance. All you need to do after web design is digital marketing. There are two ways of digital marketing, either by paying ads or by free. Professional web companies can introduce some software or technology, which can be installed on the website, so that the website is ready for digital marketing promotion before it is released. An experienced website development agency should:
Understand SEO and how to install SEO tools into your website
Ability to help clients design and launch ads on Google and Facebook after launch
Knowledge of other aspects of marketing, such as content marketing, email marketing, inbound marketing and others. If the web company is familiar with the aspect, it will be better. After the website is launched, customers can contact them to discuss how to help you do a better job in marketing.
11. Web development companies are familiar with software and methods for network security
A web design agency has to make the site look visually pleasing and astounding to its intended audiences. However, they also need to take security right into account. Failing to do so could imply that your site is damaged and delicate information regarding your company and clients is hacked. These problems can cause distrust in your business from the public.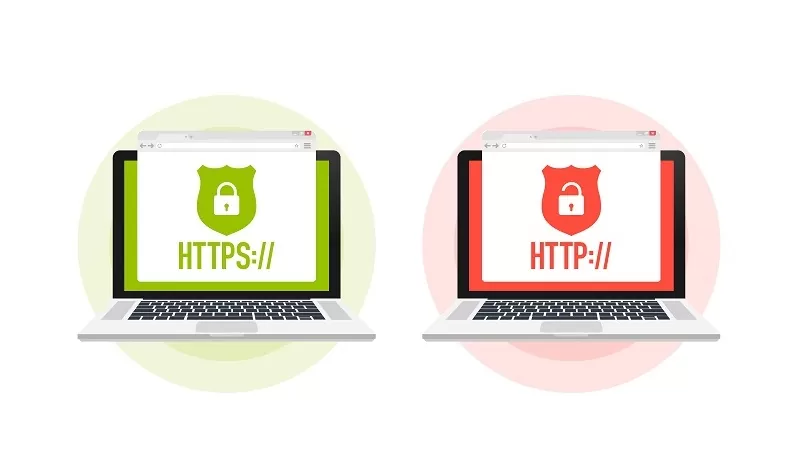 When you engage with a website design company, ask extra in terms of the security methods they have in place to see if you can be confident working with them in the future. Some of the concerns you can ask are:
Data Backup - When all else falls short, with a correct data backup strategy, you will still have a recent duplicate of your website and will not risk losing whatever in the event that you are hacked. It's excellent to locate a company that has an understanding of backups.
Data encryption/ SSL - SSL certificates are an essential part of eCommerce and actually a requirement by the Google Chrome Web Browser to have in order to be determined as a safe website to surf.
DDoS and Content Delivery Networks - It is a method made use of to send out a frustrating quantity of traffic/data to a website in the shortest period of time possible to crash the website or take it offline. This can be stayed clear of by having a DDoS document where the web server can keep track of and also filter traffic to discover whether a specific range of IP addresses are accessing your website too fast.
Brute force detection - A brute force attack is a method that hackers make use of in an effort to get to a web server with a genuine login with legit access. Rather than attempt to locate vulnerabilities, the opponents will certainly utilize computerized software that runs through a massive variety of successive guesses (username and password combinations) in an attempt to gain access.
12. Web development and design companies have convenient and effective communication channels
Communication is an important factor necessary for the success of a website development project. Throughout the project, communication occupies a very important part of the project, because the website agency company needs to communicate with customers a lot. So setting up a good communication channel will let them understand the requirements of customers. In addition to the project manager, there are 1 or 2 people facing the customer. If someone is not available, there will be colleagues to follow up. Communication channels include:
Email -Usually traditional website agencies use this method to communicate with customers, but may not be able to help customers in a timely manner
Phone -More traditional communication channels, some website development companies will provide contact numbers to customers for easy contact, but this may not help customers solve problems quickly
Instant Communication Software -Small web design companies often communicate with customers instantly via, for example, WhatsApp and WeChat
Specific Communication Software -Communication channels commonly used by larger web design and development companies, including Slack or other communication software for projects. This is relatively professional and formal. Both the client and the website company can view the history of past communication and file transfer
13. Web development companies know about web hosting or domain names
As a website design company, if they are familiar with web hosting or domain services, they can recommend the types of hosting and domain names that are suitable for your website. Web design companies that know this can help you:
Check if the existing website domain name and hosting are out of date, do you need to switch to another hosting
Choose a good web hosting service. If you choose a bad hosting service, it will have a great impact on the speed and stability of the website. 40% of website visitors leave websites with pages that take longer than three seconds to load
Provide you with website technical support to make the website run smoothly and reduce the emergence of sudden website problems
Can arrange for domain name and hosting conversion, such as DNS or A record
Choosing the best web design company isn't the simplest task you have as a business owner. If you are looking for a website development and design company in Singapore, we suggest that you ask other merchants you know about their web design project experience and the companies they have worked with or do an online search and see which companies are right for you, see what their customers leave, and then contact them.
First of all, the client needs to set a goal, and then understand the development and design technology of the website company , so if there is a problem in the development process, they can help you solve it. If they also understand SEO, digital marketing, web hosting and domain names. These are some tips that can help you find a suitable web development and design company. I hope that the above points can help you.