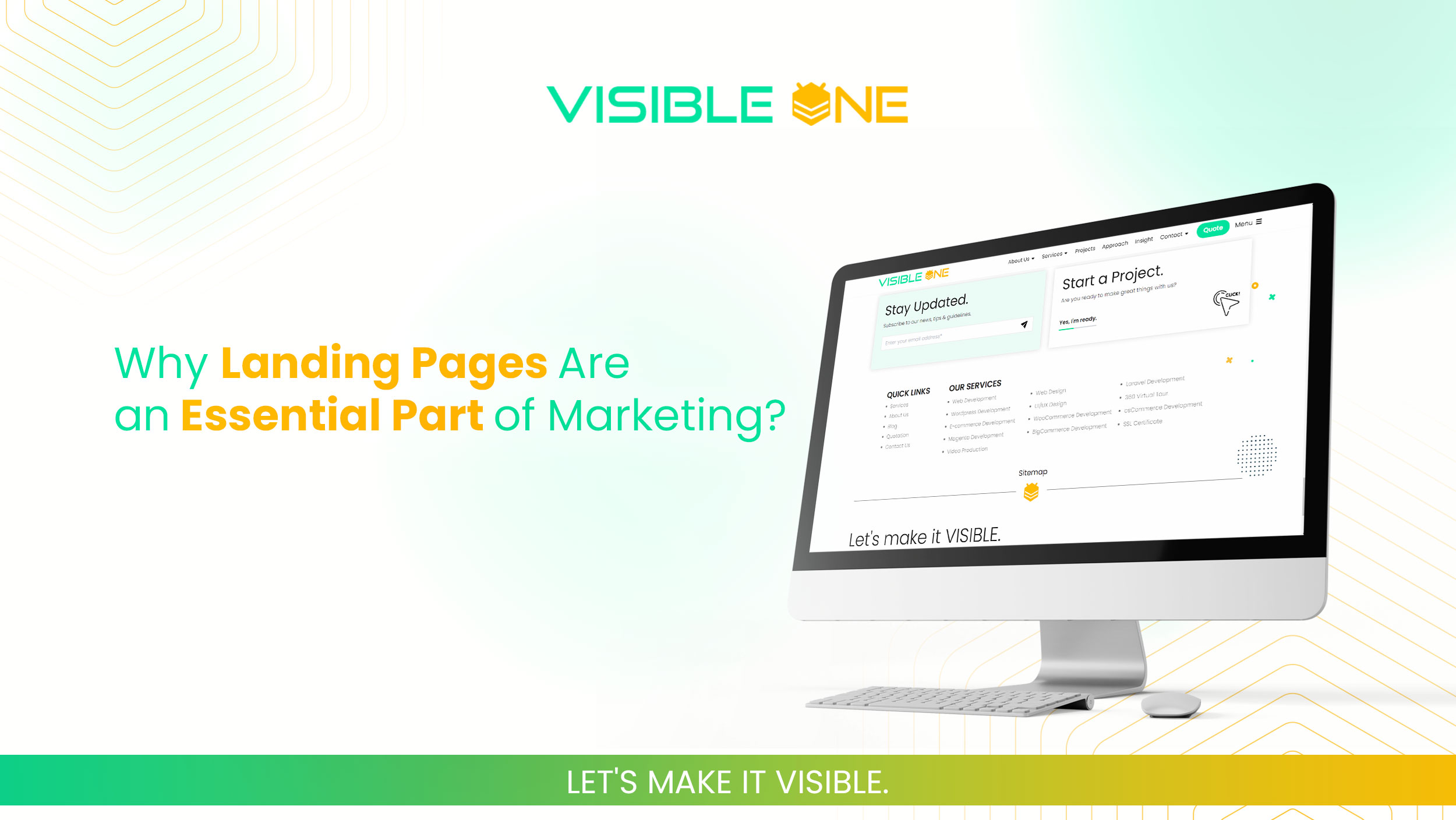 Why Landing Pages Are an Essential Part of Marketing
First, let's start with a simple definition:
A landing page is a web page that allows you to capture a visitor's information through a lead-capture form (AKA a conversion form). It is usually a standalone page on your site, distinct from your homepage or any other page, that is designed to convert visitors into leads. It's where a visitor "lands" when they have clicked on a Google AdWords ad or similar.
A landing page is a follow up to any promises that you've made in your ad content. Essentially, it's the next step toward a visitor converting into a customer. Your landing page lets you sell, some sort of special offer, piece of information or a deal, in return for providing customers' contact information.
There's no need to have just one landing page, some experts in digital marketing would probably suggest that you maintain multiple landing pages, targeted toward segmented customer populations.
Why Use Landing Pages?
You've done a great job creating a website that represents your brand. Now you have to make sure that all of that hard work translates into sales. If you are looking for an effective lead conversion tool, landing pages are definitely the way to go.
The short answer to why you should use landing pages for your website is because of these 5 reasons:
1. Generate leads
The most common use of a landing page is to capture user's information and generate a lead via a conversion form. Landing pages can provide a very easy way to generate leads for your business that you can then easily increase your sales and revenue.
You could capture leads at a much higher rate simply by sending them to targeted landing pages rather than sending their email, social media, and search traffic to your homepages. This will only throw your leads away.
Here are some ways on how to effectively generate leads from your landing page:
Offer a Free Demo of Your Product or Services
Offer a Free Demo of Your Product or Services
Offer Exclusive Membership for Discounts
Make a Newsletter Sign Up
Make Free How-To Guides
Give Away Free E-books
Offer Coupons
Host a Webinar
2. Drive traffic
Traffic is the bread and butter of website in order to be successful online. There are many ways to drive traffic to a website and one of these is an optimized landing page. And to make your landing page optimal, you need to constantly be monitoring and improving their performances.
You know that what works today might not work tomorrow and you know that any landing page is useless if it doesn't get traffic. So you'll consistently want to test new strategies.
3. Improve your SEO
The most effective landing pages are those optimized for search engines. An SEO-focused landing page has features that make it particularly appealing to the ever-revolving algorithms that decide whether or not a page is valuable to searchers. So the main goal of a Landing Page is to optimize the user experience when visiting a site, especially for the first time.
Here are some ways on how to effectively improve SEO on your landing page:
Use a great landing page headline that sums up the offer as clearly and concisely as possible.
The content on a landing page should explain the value of the offer clearly, simply, and in a compelling way.
Use relevant keywords in the page title, headers, and text on a landing page to optimize it for search engines.
Use a photo of your product, service or just an eye-catching image or simply use a video to demonstrate your offer.
Use social sharing buttons/links to extend the reach of your landing page beyond your own network of contacts, fans, and followers.
Set up a ''thank you'' page for customers to land on after they purchase a product or offer on your site.
Make sure the CTA is relevant to the ad that a user clicked on to find to bring them on the sales funnel.
4. Build your brand
Landing pages generate the most ROI if delivered with a clear, concise call-to-action – with a bit of fun thrown in the mix. When the page is optimized correctly, these dedicated pages can articulate the unique value proposition of your brand to the specific persona.
This will enhance your credibility as a brand that knows how to run a successful business while offering a great opportunity to start a 'conversation' that can lead to a long-term relationship with your customers.
5. Increase your conversion rates
SEO landing pages are created exclusively to get people onto your site and then make them stay. If done correctly, these visitors who are looking for your products or services can be converted to the next phase of the buying journey and can be possibly return to your site for their next purchase.
For this reason, your business can generate higher conversion rate and build your brand and your business.