Why Your Business Needs Local SEO Services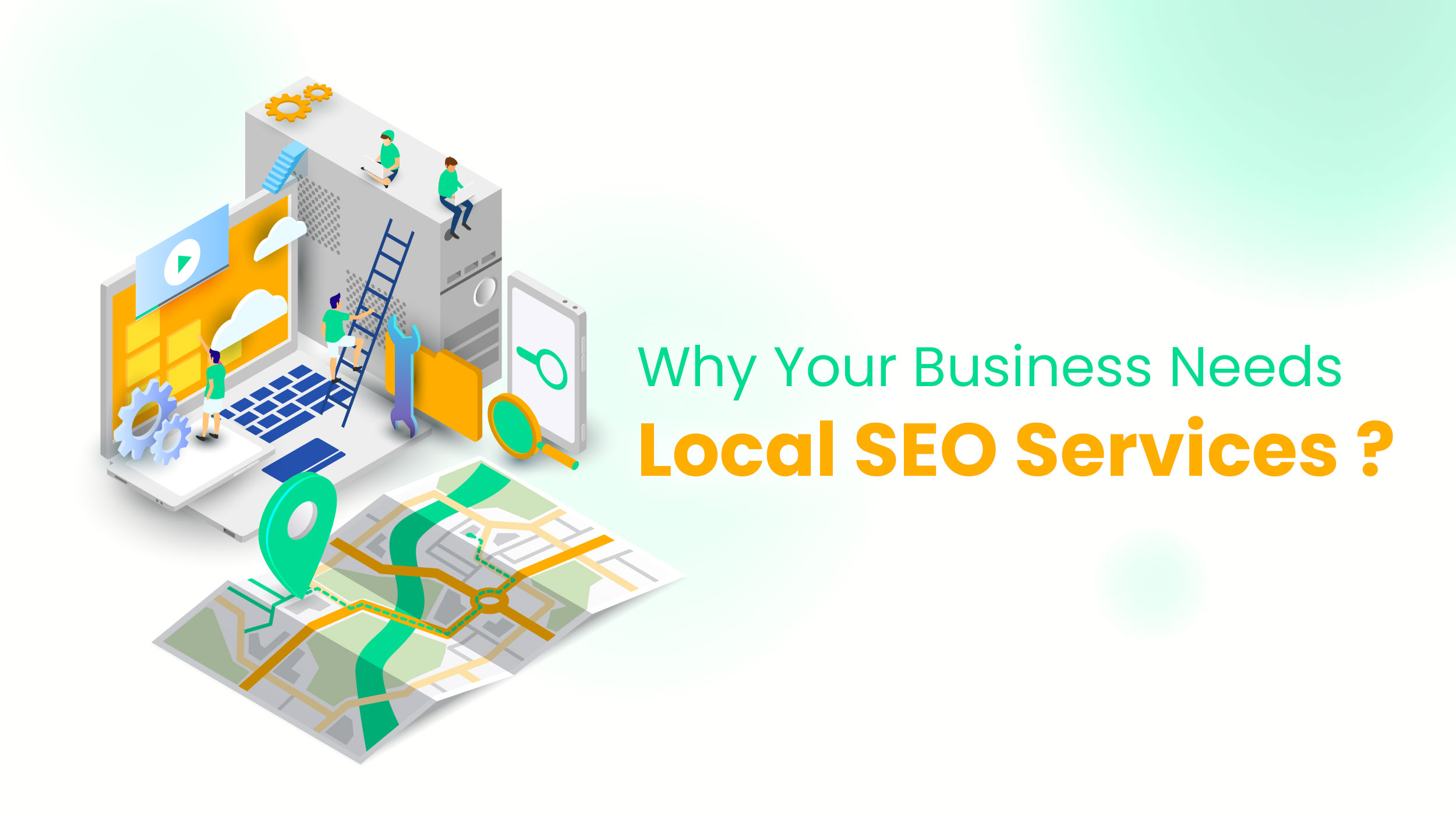 Looking for more customer to visit your website, increase traffic and boost sales? Then you should be interested in local SEO services.
With the unceasingly growing online environment that is the World Wide Web, it can be challenging to stay on top of the trends as they take place. But local SEO services can help you with this challenge as it offers a much targeted online marketing approach. Local SEO companies allows you to rank high your business on search engines and other digital marketing platforms so you're seen by potential customers — on their terms.
What is Local SEO?
Local SEO is an effective way to promote your business online. It helps businesses promote their products and services allowing prospective customers to easily find and view local businesses at the exact time they're looking for them. Local SEO uses a variety of strategies — getting your site ranked on search engines like Google and business directories.
In today's digital age, in which there are over a billion websites that customers can visit, having good position in the search engines using local SEO services are more important than ever. Local SEO should be a key part of any marketing strategy in order to be successful online.
Here are the key reasons why your business needs Local SEO:
1. Most local customers go online to find a local business
Nowadays, almost all of customers use local search every day to find the best local businesses in their area before they decide on having a visit or make a purchase. In fact research shows that 64% of local customers use search engines and directories as their main platform for finding local businesses. You can help increase your chances of getting found by these potential customers, by working with a local SEO company that can help your business get a high position on search engines especially on Google.
2. Local mobile searches is continuously growing
Due to the popularization of mobile technologies, local mobile searches is at all-time high and users have the ability quickly search for businesses in their area. According to a report, 88% of consumer local business searches on a mobile device (smartphones, tablets, etc.) either call or visit the business within 24 hours. And each year the amount of traffic that is delivered to mobile devices is anticipated to exceed far that which is delivered to desktop computers.
Now you know mobile-users covers almost the total organic traffic and leads from location-based searches are a major avenue for potential customers. So, make sure to take a step ahead to adapt the mobile-friendly trends.
A mobile-friendly website is a key to good ranking as Google update released in 2015 prioritized the mobile-friendly website in the search engine ranking.
With local SEO services from SEO companies, part of the strategy, if your site was not built using modern responsive design principles, is to update your website using mobile friendly responsive design. They can help you get more visitors and more traffic to your site, and this means doing well in the search engines.
3. High conversion rates
Marketing your business on local directories (like Yelp, Foursquare, etc.) which display a business' name, address, phone number and sometimes additional information (like a menu or business description.) generally has a much higher conversion rate than traditional advertising methods.
Local directories are one of the SEO methods that dominate the first page of many local search results. Meaning you are much more likely to convert leads into new customers by getting your business accurately listed on as many quality online directory sites as you can. In fact, between 20% and 25% of organic traffic converts to a lead.
4. Great return on investment
Compared to traditional advertising (e.g. local newspapers, leaflets, direct mail, etc.), local SEO is both efficient and cost-effective. Sure, there are costs involved to hire a local SEO agency to manage your business website. All the best things do, right? But once up and running, payoff will most likely be considerable in terms of a brand's benefit and bottom line.
This isn't a marketing cost; this is a true business investment.
5. People buy from businesses on the first page of local search results
These days, the top reason for local search is to find a specific business. With local SEO helping your business rank high on search engines allow potential customers easily find you using the keywords related to your products and/or services. When they find you on the first page they are likely to purchase from you rather than on the businesses on the second page. In fact, according to a report, 92% of searchers will pick businesses on the first page of local search results.